ECE department continues to grow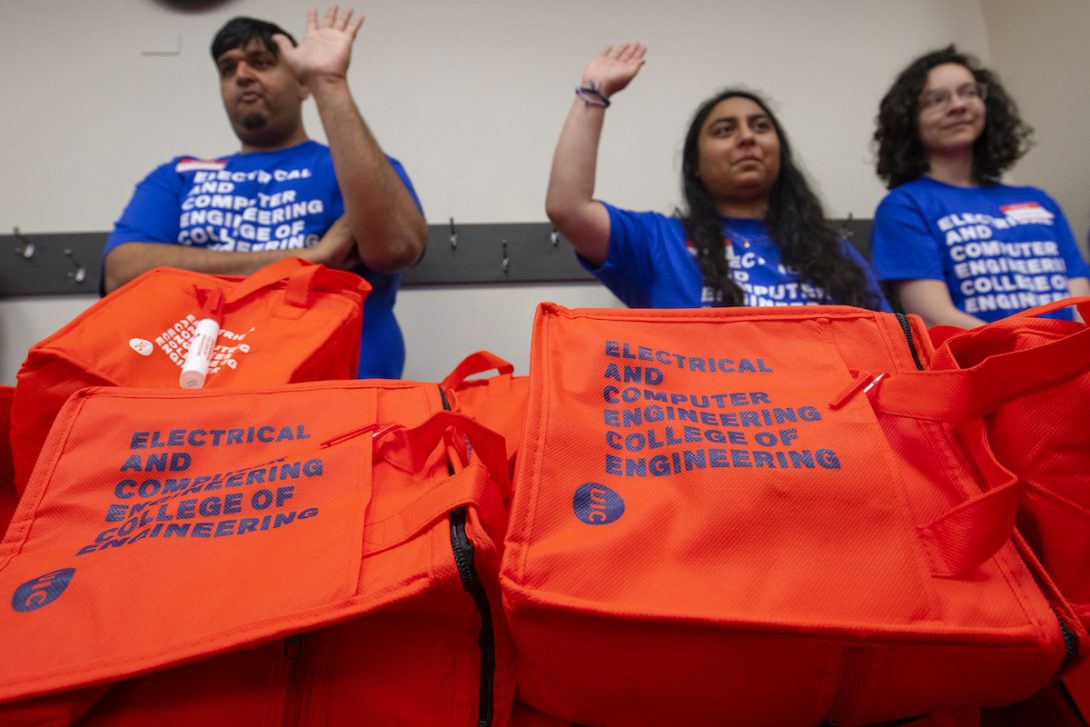 The Electrical and Computer Engineering Department continued to grow this semester, with 855 undergraduate, 87 master's degree, and 113 doctoral students enrolled for Fall 2023.
"It's energizing to see our enrollment numbers reaching back to pre-pandemic levels," said Daniela Tuninetti, professor and department head. "The consistent growth in our undergraduate programs, particularly in computer engineering, is nothing short of inspiring."
Master's degree enrollment is still below pre-pandemic levels, Tuninetti noted.
"We will continue to reach out to prospective students and their families to communicate the many career opportunities an ECE degree opens up, especially related to initiatives such as the National Quantum Initiative and the CHIPS And Science Act," Tuninetti said.
The faculty has also expanded to include 40 full-time faculty members. This year, the department welcomed four assistant professors: Aritra Banerjee, Zizwe Chase, Ryan Corey, and Dieff Vital.
Chase and Vital participated in the Bridge to the Faculty program, a UIC-wide initiative that provides postdoctoral experience for candidates from underrepresented backgrounds. Bridge to the Faculty scholars hold a postdoctoral researcher appointment for two years and can transition to a tenure-track position.
"Our faculty is dedicated to teaching and mentoring our students, guiding them towards timely graduation, and preparing them for the various opportunities that await them once they leave UIC," Tuninetti said. "It's a particularly great time to be an electrical or computer engineer!"
The faculty research budget has also increased, reaching $5.6 million. In the past academic year, the department secured new grants totaling about $11 million, including a quantum workforce development grant.
UIC's College of Engineering also reached a record enrollment this fall, with 6,220 students. This represents an enrollment increase of 8.3% over last year.
Modified on September 27, 2023