ABET Accreditation
Mission statement
The Department of Electrical and Computer Engineering is committed to producing the next generation of engineers through outstanding undergraduate and graduate education, distinguished innovative research programs, and engagement that addresses local and global societal challenges.
What is ABET accreditation, and why is it important?
ABET accreditation provides assurance that a college or university program meets the quality standards of the profession for which that program prepares graduates.
ABET is the recognized accreditor for college and university programs in applied science, computing, engineering, and technology. It is a federation of 28 professional and technical societies representing these fields. Among the most respected accreditation organizations in the United States, ABET has provided leadership and quality assurance in higher education for more than 75 years.
More than 100,000 students graduate from ABET-accredited programs each year, and millions of graduates have received degrees from ABET-accredited programs since 1932.
Program educational objectives
Within a few years of graduation, our talented graduates will:
Contribute to their employers, organizations, and communities.
Be leaders in their professions around the world and expand engineering knowledge in a variety of communities.
Practice and exhibit high ethical values and communicate effectively with colleagues and the public.
Pursue advanced degrees or become engineers, researchers, innovators, consultants, or entrepreneurs.
Student outcomes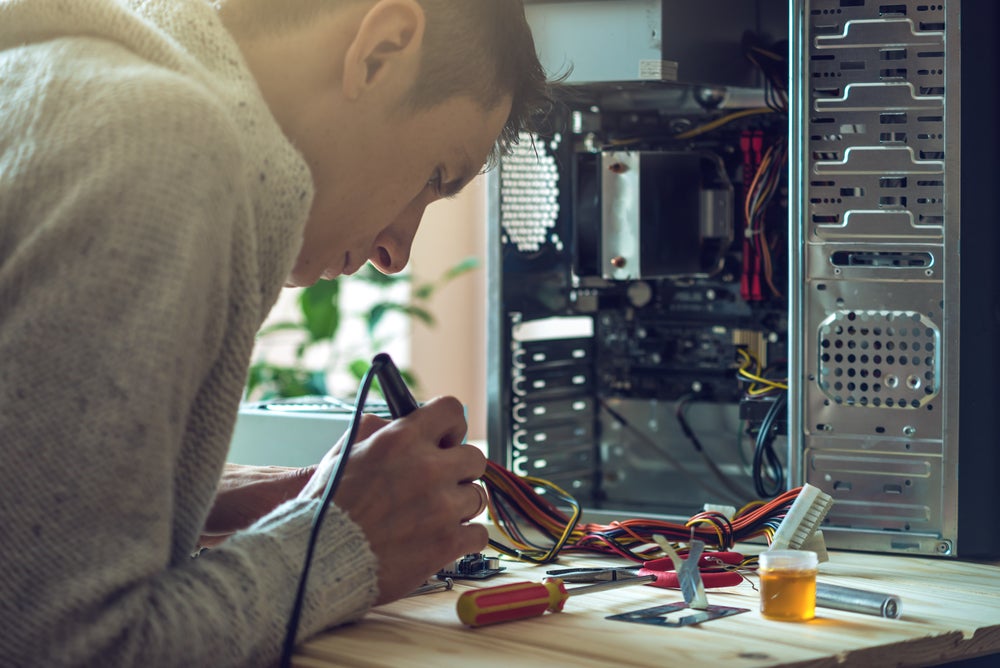 As part of our accreditation process, ABET asks our department to identify the specific knowledge and skills that students are intended to have when they complete their undergraduate education. These are called student outcomes.
Students graduating from the electrical engineering, computer engineering, and engineering physics programs at UIC will have:
an ability to identify, formulate, and solve complex engineering problems by applying principles of engineering, science, and mathematics.
an ability to apply engineering design to produce solutions that meet specified needs with consideration of public health, safety, and welfare, as well as global, cultural, social, environmental, and economic factors.
an ability to communicate effectively with a range of audiences.
an ability to recognize ethical and professional responsibilities in engineering situations and make informed judgments, which must consider the impact of engineering solutions in global, economic, environmental, and societal contexts.
an ability to function effectively on a team whose members together provide leadership, create a collaborative and inclusive environment, establish goals, plan tasks, and meet objectives.
an ability to develop and conduct appropriate experimentation, analyze and interpret data, and use engineering judgment to draw conclusions.
an ability to acquire and apply new knowledge as needed, using appropriate learning strategies.