Engineering Physics Major
intro text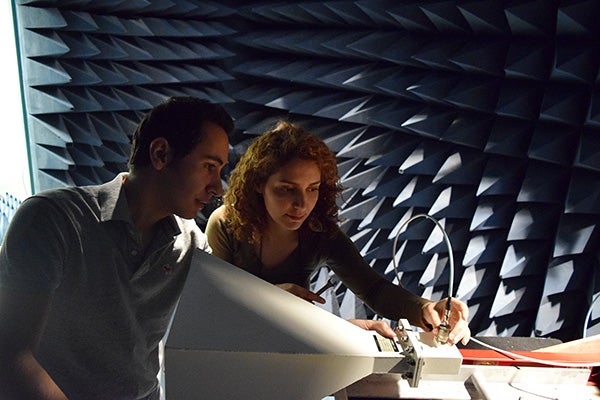 Engineering is an application of scientific principles to solve real-world problems. Engineering physicists are engaged more deeply on the scientific end than most.
With UIC's engineering physics major, you will develop a command of physics that will make you especially competitive in roles that require an understanding of science and theory, such as research and development positions.
Engineering physics majors take nine physics courses. After completing General Physics I (which focuses on mechanics) and General Physics II (which is about electricity and magnetism), EP majors delve the scientific method, quantum theory, waves, thermal physics, quantum and theoretical mechanics, experimental physics, and other topics.
If scientific inquiry—the research that will fuel the next generation of engineering advances—is your area of interest, an engineering physics major is a rewarding choice.
The UIC course catalog lays out all of the degree requirements for the EP major. The overview below gives a survey of what you can expect.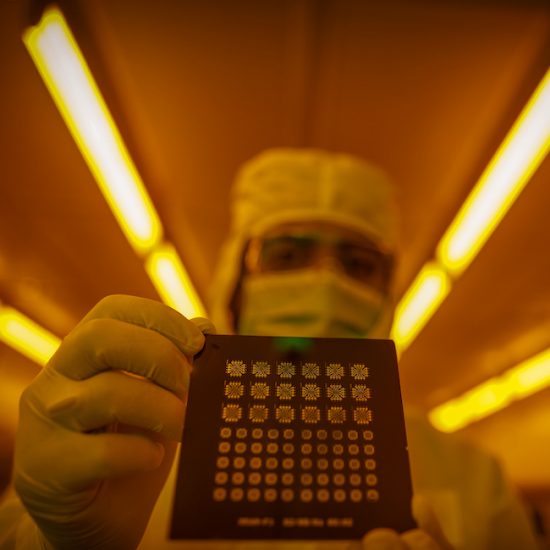 Get to know engineering physics
This one page of information explains why engineering physics is an excellent choice of major and what your academic experience would be like at UIC.
See the major overview
Engineering physics major requirements
Engineering physics majors complete coursework in four categories:
Nonengineering and general education courses: Nonengineering and general education courses provide a foundation in math and science and will make you a well-informed graduate in disciplines outside of bioengineering. You will take 72 credit hours in this area, including the nine courses in physics that will develop your expertise in this scientific discipline. For details on these requirements, consult the course catalog.
Required engineering courses: EP majors earn 44 credit hours from a slate of required engineering courses. The list includes Properties of Materials, Introduction to Electromagnetics and Applications, and Fluid Mechanics I. For details on these requirements, please consult the course catalog.
Mathematics-related elective: Students choose one high-level math course (3 credit hours) that builds their knowledge in an area relevant to their program. Options include Applied Linear Algebra, Complex Analysis with Applications, Applied Differential Equations, Applied Partial Differential Equations, Numerical Analysis, and Probability and Random Processes for Engineers.
Technical electives: Engineering physics majors complete 9 credit hours from a list that draws from both Department of Physics offerings and Department of Electrical and Computer Engineering offerings. You can find this list in the course catalog.
See how these requirements play out for a typical student: Check out the EP major flowchart.
Academic tracks within ECE
The ECE department has identified groups of courses that can help guide your academic planning based on the areas of electrical and computer engineering in which you seek to specialize. You can find descriptions of each track and its associated courses on this page.
Engineering physics majors in their own words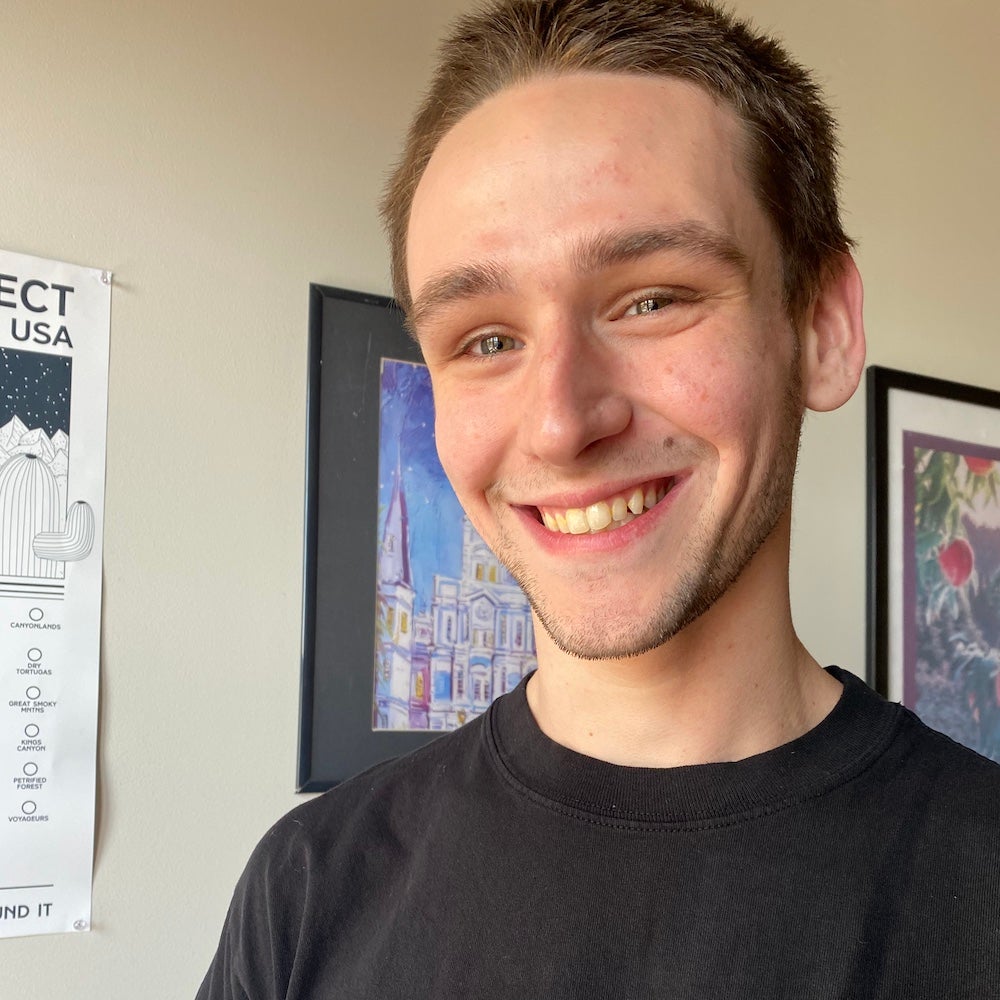 John-Pierre Blanchard
Engineering Physics '21
Why an engineering physics major? I wanted to study engineering because I like to build, but I am also interested in the fundamentals. I've always been interested in how things work. Also, I wasn't too sure about what field of engineering I wanted to study. I had a few problems in mind mostly related to energy (fusion, renewables) so engineering physics seemed like a good pick.
What makes a successful EP major? Being a self-starter is a good trait to have for an EP major. Mechanical engineering has cars and planes, civil has construction and materials, but studying physics sets you up to solve many types of problems.
Dream job: Working on fusion or renewables to get more people access to clean energy.
Book recommendation: Mars Trilogy by Kim Stanley Robinson. Explores what it will be like to colonize Mars. The technology and feats of humanity are fascinating, but the political spectacle that plays out is even better.
Favorite restaurant: Chicago Diner. Great wings, plus it's vegan. Also a big fan of China Dragon and 5 Rabanitos on 18th Street.
student entry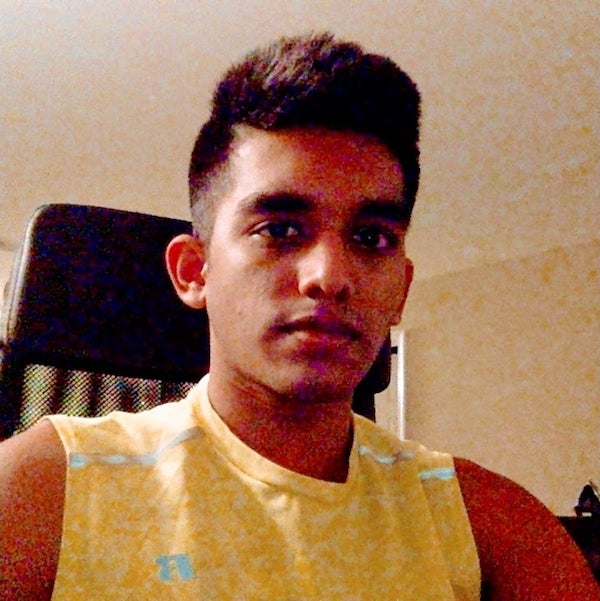 Euan Arakal
Engineering Physics '20
How to succeed in EP: Engineering physics content is complex and requires patience and drive to master. What provided me with the drive was the challenge it offered. I would consistently push myself to achieve more. I also wanted to gain as much engineering knowledge as a degree could provide me: how better to do that than by going for a major that covers electrical, computer, and even mechanical aspects of engineering!\
Long-range advice: We no longer live in a world where things need to be discovered to make a difference. Improving on existing designs and further innovating existing technologies hold a lot of scope for the future. I would definitely encourage students to try their hand at engineering, particularly engineering physics. It's a reliable source of knowledge that can allow one to excel in their chosen engineering occupation.
Dream job: I'd like to own a company that focuses on improving existing technologies in the fields of electrical, computer, and vehicular engineering.
Favorite movie: I'd probably say Inception, followed closely by The Dark Knight and Good Will Hunting. These movies introduce the audience to new, more challenging perspectives on the human psyche, something that is important in the unempathetic world we currently inhabit. They are strokes of true genius from a writing, directorial, and performance point of view.
Advice on the Chicago winter: Get the best snow boots you can find. Everyone invests in jackets, but the feet get cold the fastest! I'd suggest Columbia, Timberland, and The North Face. Not necessarily in that order.
student entry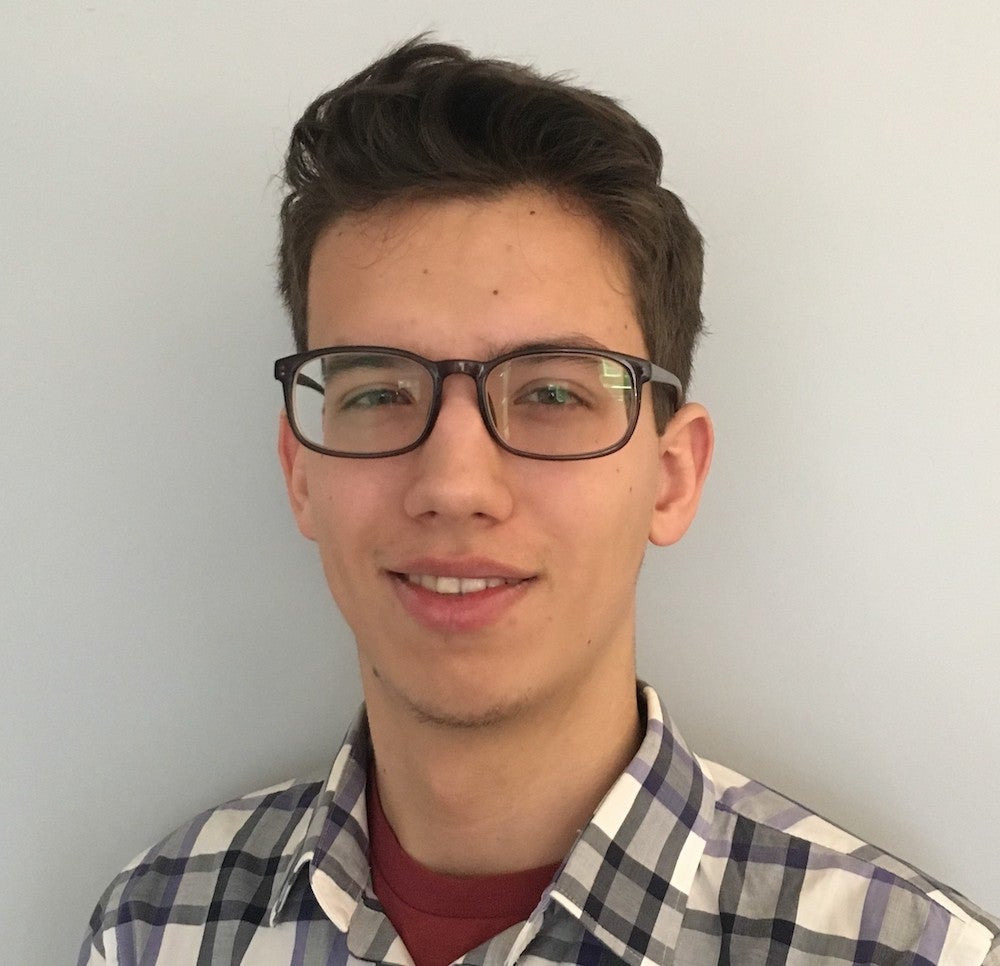 Marius Zavistanavicius
Engineering Physics '21
On choosing a major: I chose engineering physics because it combines the noble pursuit to understand the universe with the practical ability to apply that knowledge. The future is, and always has been, interdisciplinary and I want to be in the middle of all of it.
How to succeed in engineering physics: An EP major needs to be humble because they'll need to ask dumb questions before they ask good ones. An EP major must be able to communicate and work well with others—it's an interdisciplinary field after all. Lastly, an EP major needs perseverance because the subject matter doesn't get easier. The student just gets better.
Course you'd like to take before you graduate: I wish I could take PHYS 451 Modern Physics so I can officially get up to speed on where the field of physics is and where it's headed.
Dream job: Research and development at an asteroid mining solutions company.
Restaurant recommendation: Ghareeb Nawaz near UIC's East Campus. Big portions, small prices, delicious food. What more does a student need? I usually get their butter chicken.
What should we be reading? The Map of Knowledge by Violet Moller. Moller beautifully traces how astronomy, mathematics, and medicine were not just preserved but built upon in the thousand years before the printing press.
Learn more about the engineering physics major
Program Educational Objectives: EP Major
As part of our accreditation process, ABET asks our department to capture the overall goals of the electrical and computer engineering programs. These are called our educational program objectives. Within a few years of graduation, our talented graduates will:
Contribute to their employers, organizations, and communities.
Be leaders in their professions around the world and expand engineering knowledge in a variety of communities.
Practice and exhibit high ethical values and communicate effectively with colleagues and the public.
Pursue advanced degrees or become engineers, researchers, innovators, consultants, or entrepreneurs.
Student Outcomes: EP Major
Another part of the ABET accreditation process requires the department to identify the specific knowledge and skills that students are intended to have when they complete their undergraduate education. These are called student outcomes.
Students graduating from the electrical engineering, computer engineering, and engineering physics programs at UIC will have:
an ability to identify, formulate, and solve complex engineering problems by applying principles of engineering, science, and mathematics.
an ability to apply engineering design to produce solutions that meet specified needs with consideration of public health, safety, and welfare, as well as global, cultural, social, environmental, and economic factors.
an ability to communicate effectively with a range of audiences.
an ability to recognize ethical and professional responsibilities in engineering situations and make informed judgments, which must consider the impact of engineering solutions in global, economic, environmental, and societal contexts.
an ability to function effectively on a team whose members together provide leadership, create a collaborative and inclusive environment, establish goals, plan tasks, and meet objectives.
an ability to develop and conduct appropriate experimentation, analyze and interpret data, and use engineering judgment to draw conclusions.
an ability to acquire and apply new knowledge as needed, using appropriate learning strategies.
In the 2021-2022 academic year, 16 students are enrolled at UIC Engineering as engineering physics majors across all class years. The department graduated four engineering physics majors in the academic year ending August 2021. View historical enrollment and graduation data here.