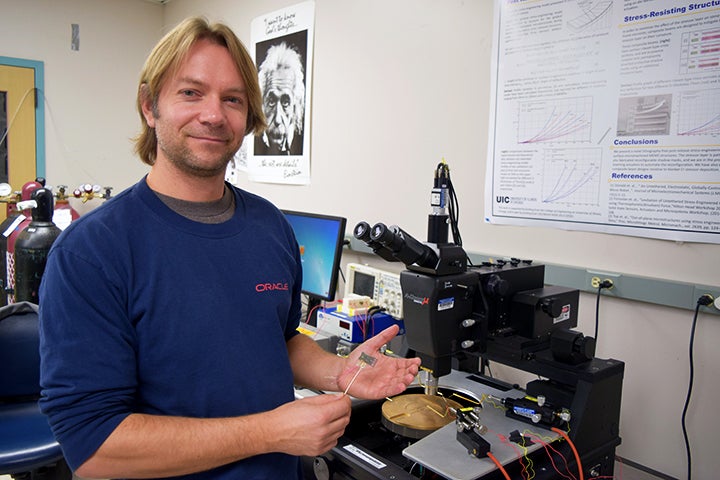 Research in electrical and computer engineering at the University of Illinois Chicago is focused on transformative technologies, inventions, and discoveries.
Our faculty members are exploring new frontiers in communications, healthcare technology, microrobots, networks and the Internet of Things, novel devices, power and renewable energy, sensor technologies, and other areas that will change the way we work and live. Research in the department is centered on the idea of improving our quality of life—harnessing change from the micro to the macro to make a tangible difference. Student research also is among our top priorities at UIC ECE, as we work to cultivate the next generation of investigators and inventors.
We invite you to explore the pages in this research section to learn more about where inquiry in electrical and computer engineering at UIC is focused today. Our featured research page summarizes major projects that are underway or recently completed by our faculty, and the research areas and labs pages allows you to find experts and research teams by category.