Open Positions
open position listings
tenure-track (open)

The Department of Electrical and Computer Engineering (ECE) in the College of Engineering at the University of Illinois at Chicago (UIC) invites applications for multiple tenure-track faculty positions at all levels. Successful candidates are expected to establish and sustain an outstanding research program and be strongly committed to student success at the graduate and undergraduate levels.

Areas of particular interest are:

Data science; machine learning and big data; autonomous systems; network computing

Cybersecurity; hardware reliability and resilience; embedded computing; non-von Neumann computing

Sensor systems; ultra-low power circuits and systems; cyber-physical systems; complex systems; Internet of Things

In addition to these areas of interest, exceptional candidates in all areas of ECE will be considered. Priority will be given to the overall originality and promise of the candidate's work over any specific area of specialization. Interdisciplinary work that relates to non-engineering sciences and cross-disciplinary research are highly prized.

A PhD in computer engineering, electrical engineering, or a related field is required, with the degree requirements completed before the date of appointment. Applications should be submitted online and should include: (1) a letter of application indicating the area(s) of expertise and candidate's qualifications, (2) curriculum vitae, (3) names and contact information of at least three references, (4) separate one-page statements outlining future teaching and research plans, (5) diversity statement. Applications will continue to be accepted until all available positions are filled.

position description

The College of Engineering seeks an IT Technical Associate (Systems Administrator) within the Department of Electrical and Computer Engineering.

This position provides technical expertise and support for operating systems and equipment configurations. This includes the implementation and maintenance of operating systems and software components, providing assistance in the development and assessment of hardware and software components, recommending optimum equipment and software configurations, and providing technical guidance with regard to proper data processing methods, performance standards, security measures, and systems analysis.

Duties may include designing data processing systems and/or hardware configurations, developing system assessment and testing criteria, evaluating user needs, programming systems and subsystems, developing documentation to support any new systems or system modifications, and developing/monitoring security protocols.

For position details and to apply, please see the full job listing on the UIC Human Resources site.
Working in Chicago and at UIC ECE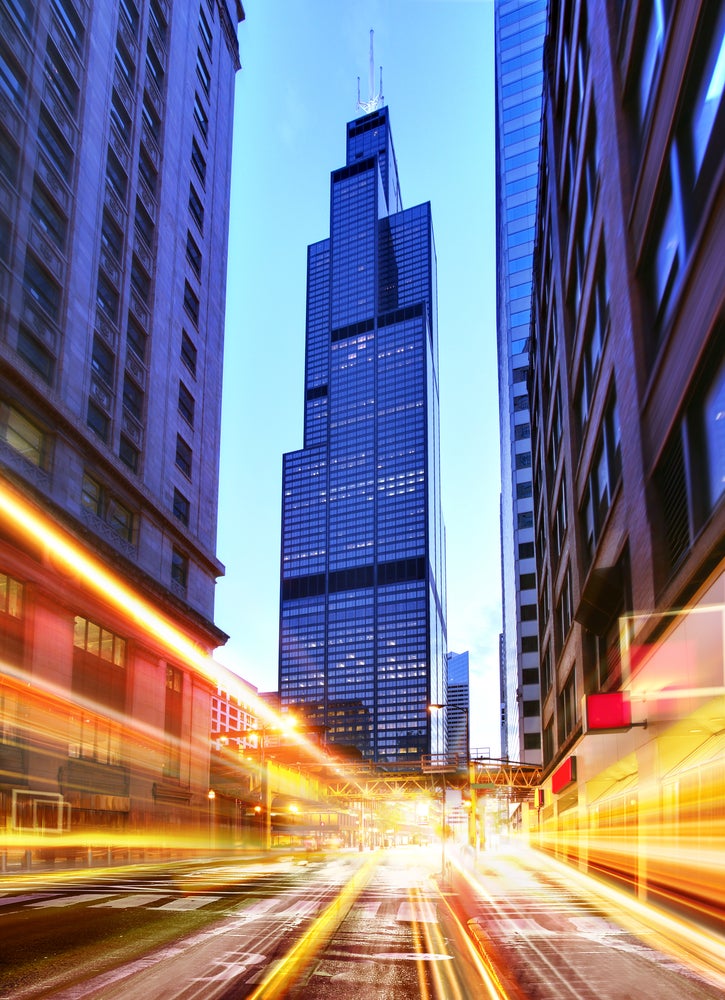 The Department of Electrical and Computer Engineering houses about 30 highly accomplished faculty members. We welcome interest from researchers and instructors who are interested in joining our scholarly community. ECE faculty achieve a distinctive and noteworthy balance between pursuing their research agendas and serving the more than 650 students who call our department home, exemplifying the service mission of the University of Illinois at Chicago.
UIC is a major public research university (Carnegie R1) with about 2,800 faculty and more than 31,000 students. It is ranked No. 9 by U.S. News & World Report for diversity, and it ranks No. 7 in the Wall Street Journal/Times Higher Education list of best value institutions, one place behind Harvard University and two places behind Stanford University. This is a recognition given to universities that provide an excellent education compared with net cost. UIC also is a Hispanic-Serving Institution.
Chicago epitomizes the modern, livable, vibrant, and diverse city. World-class amenities such as the lakefront, arts and culture venues, festivals, and two international airports make Chicago a singularly enjoyable place to live with an affordable cost of living, whether in an 88th-floor condominium downtown or on a tree-lined street in one of the nation's finest school districts. The birthplace of the modern skyscraper, Chicago boasts one of the world's tallest and most iconic skylines, an 8,100-acre park system, and extensive public transit and biking networks.
UIC is committed to increasing access to education, employment, programs and services for all. The University of Illinois is an Equal Opportunity, Affirmative Action employer. Minorities, women, veterans, and individuals with disabilities are encouraged to apply. UIC is committed to supporting the success of dual-career couples. The University of Illinois conducts background checks on all job candidates upon acceptance of contingent offer of employment. Background checks will be performed in compliance with the Fair Credit Reporting Act.