MS Program
Intro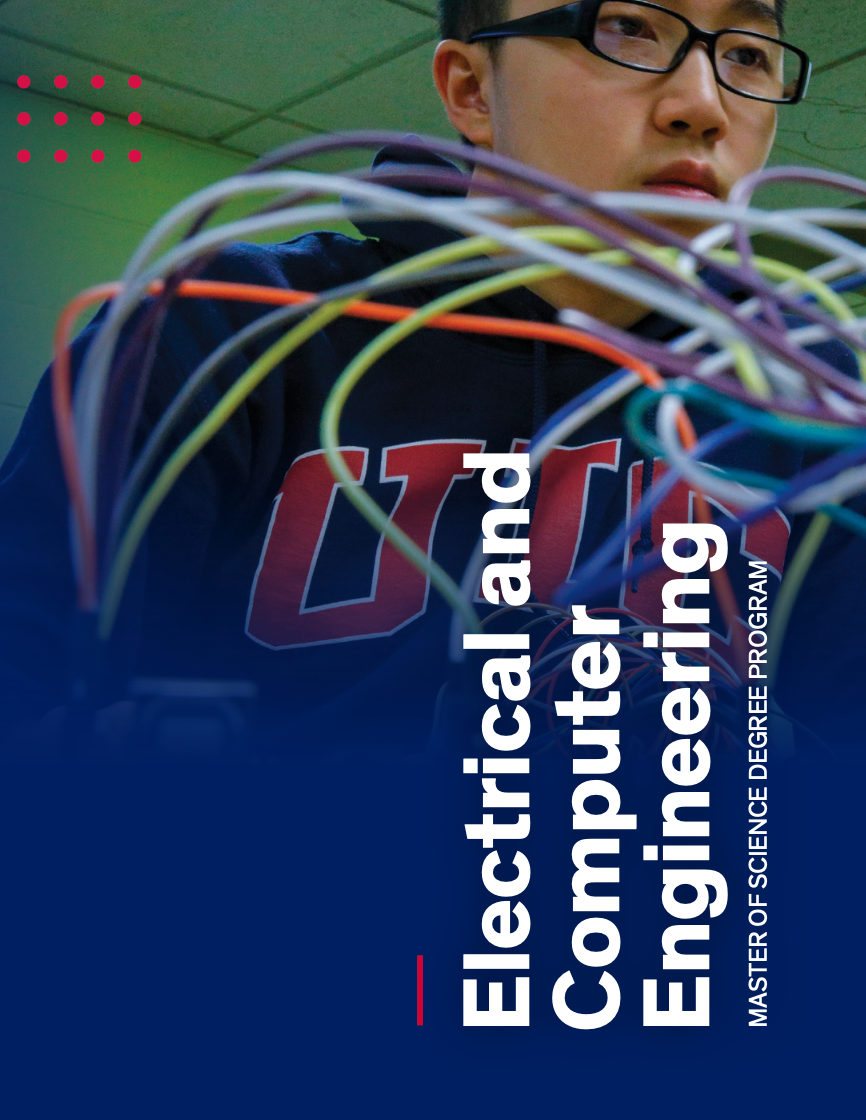 The MS program in electrical and computer engineering requires 36 to 40 semester hours of study. How you earn those credits—and what your academic experience is like—depends on whether you select the thesis option or the coursework-only option. Both are explained on this page.
Academic tracks: The ECE department has identified groups of courses that can help guide your academic planning based on the areas of electrical and computer engineering in which you seek to specialize. You can find descriptions of each track and its associated courses on this page.
Departmental seminars: A vast amount of learning takes place outside of traditional courses. ECE arranges regular seminars that give students the opportunity to hear about research advances that are being pioneered by UIC Engineering faculty and doctoral students as well as scholars from outside the university. MS students are required to enroll in a zero-credit course called Departmental Seminar (ECE 595) and attend these sessions for at least one semester of their time in the program. This is an important part of the academic experience at the graduate level.
Get to know UIC ECE! Our MS degree booklet offers an overview of our master's-level courses, students, alumni, and job placements.
Thesis Option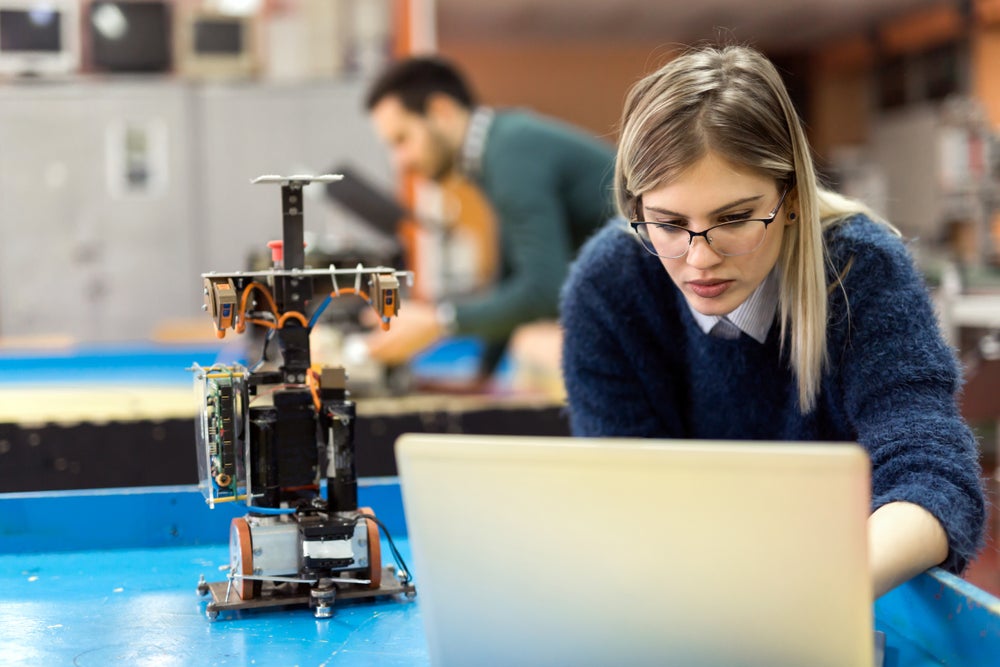 The thesis option is ideal for MS students who are interested in conducting research. This option is strongly advised if you may be interested in pursuing a PhD in the future.
Researching and writing a master's thesis is an academically intensive process that takes the place of 8 credits of traditional coursework. Students work with a faculty advisor to choose a topic of interest, engage in high-level study of that topic, and develop a paper that may be suitable for submission to a conference or journal.
The thesis experience provides definition to your master's degree experience and can bolster your application for jobs or doctoral-level study by demonstrating your capabilities.
In the thesis option, students must earn 36 credit hours: 8 credits in ECE 598 MS Thesis Research and 28 credit hours from coursework. There is no comprehensive examination.
accordion 1
stuff

For thesis students, at least 12 of your traditional coursework credits must come from courses at the 500 level, excluding ECE 596, ECE 598, and ECE 599. MS thesis students who concentrate in computer engineering may fulfill part of this requirement with up to 4 hours of 500-level graduate coursework in the computer science department (excluding CS 595, CS 596, CS 597, CS 598, and CS 599) with prior ECE department approval.

Of your remaining 16 coursework credits, 12 must be ECE courses. You can apply up to 4 credit hours of non-ECE graduate coursework (which usually translates to one course) toward your degree, as long as you get departmental approval before enrolling. For computer engineering students, any 4 hours of coursework in the computer science department are considered separate from these 4 allowable non-ECE hours.
Recent MS thesis papers in ECE
Stefano Castagneri

Recognizing Collaboration Intent to Control Physical Human-Robot Interaction

Ajita Singh

Energy-Aware Computation in Mobile Devices

Akram Saeed

Location-Based Assistant on Android Platform

Subhajit Ghosh

Vanadium Dioxide Nanowire Functional Devices

Elisa Fevola

Greedy Algorithm for Black-Box Parameterized Modeling of Electromagnetic Structures

Sina Haj Alizad

A Nonparametric Cumulative Distribution Function Estimation and Random Number Generator Circuit
Coursework-Only Option
In the coursework-only option, 40 credit hours are required, all of which is earned from coursework.
Of these 40 credit hours, 16 must be from ECE courses at the 500 level, excluding ECE 596, ECE 598, and ECE 599. There is one important exception to this rule: coursework-only MS students who are concentrating in computer engineering may substitute up to 4 credit hours of 500-level ECE coursework with 400-level ECE coursework as long as they replace the same number of hours of non-ECE coursework with 500-level coursework in the computer science department (excluding CS 595, CS 596, CS 597, CS 598, and CS 599), with prior ECE department approval.
Of the remaining 24 coursework credits, 16 must be ECE courses. You can enroll in up to 8 credit hours of courses outside of the ECE department, as long as you get prior departmental approval before you enroll in those classes.
There is no comprehensive examination in the coursework-only option.
MS Students in Their Own Words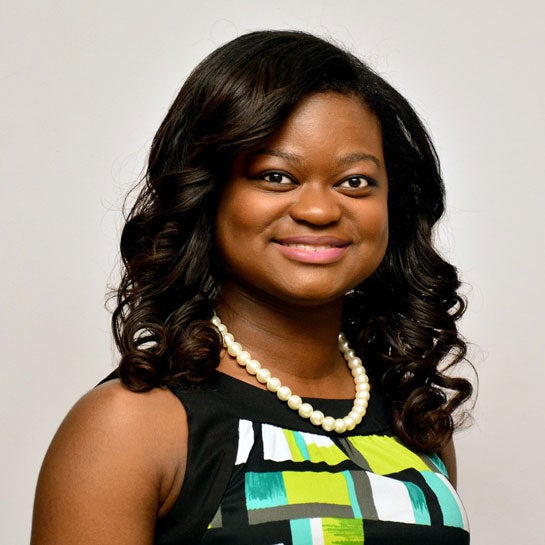 Kenya Andrews '22
MS in Electrical and Computer Engineering
Why did you choose UIC? I chose UIC because of the impressive and high-impact research happening here. I wanted to be at an institution that is passionate about diversity and community-based change and that is using its resources to fulfill that change.
How do you hope your research will create positive change in the world? My academic focus is fairness in machine learning: algorithmic justice, bias, and ethics. I hope to conduct research that supports just algorithmic decision-making that is comprehensive for all people and encourages growth toward a thriving society for all people.
Looking broadly at your field of study, who is the person you admire the most, and why? The person I admire most in my field is Dr. Rediet Abebe, whose research is in artificial intelligence and algorithms with a focus on equity and justice concerns. She is a co-founder and co-organizer of several organizations including Mechanism Design for Social Good and Black in AI. I admire Dr. Abebe because she uses the findings of her work to make real community change. She creates spaces of support for others in AI who are passionate not only about research, but who care about people.
Your primary hobby/outside interest: Dance (ballet, modern, and West African) and mentorship.
Favorite restaurant in Chicago, and why: Garifuna Flava. Best jerk chicken in Chicago!
Samir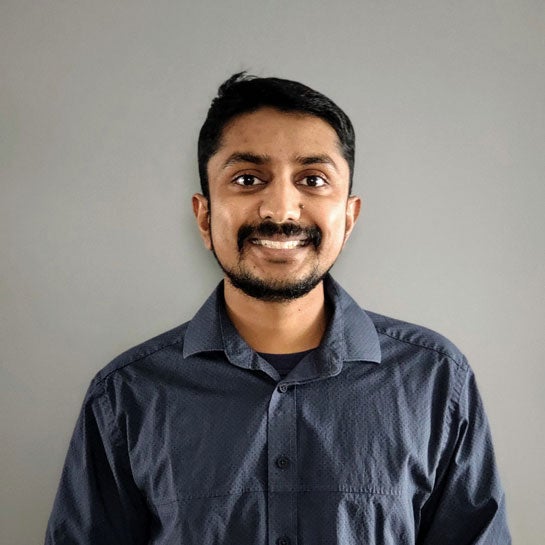 Samir Shah '21
MS in Electrical and Computer Engineering
Name one thing you think UIC does better than anywhere else. I admire UIC for offering programs that are all within reach to students of all backgrounds, economically and financially. Pursuing studies in STEM fields shouldn't be hindered by your economic or financial background!
What is your academic area of focus within your department? Electronic circuit design, microprocessor design and testing.
What do you hope to be doing right after graduation? Right now I work as a professional engineer at Underwriters Laboratories, evaluating electronics and software used in household appliances and HVAC systems to ensure their safe and reliable operation. I hope to move into the field of electronics research, design, and development, helping build the hardware of the future, in a world where software advancements seems to always be the hot topic.
The snack that powers you up to get through exams: Popcorn!
What do you suggest a newcomer to Chicago see or do if they've already seen Navy Pier, the Riverwalk, and Skydeck? Definitely go see a Chicago Symphony Orchestra concert.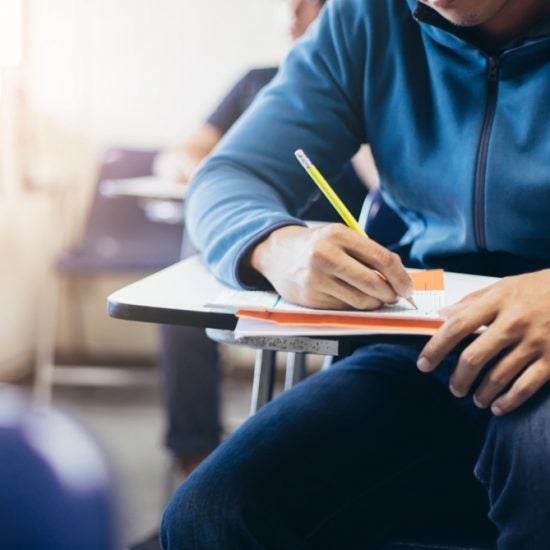 Apply to start your master's at UIC
Whether you choose the thesis option or the coursework-only option, an MS in electrical and computer engineering from UIC will prepare you to compete for jobs in industry, research positions, or doctoral study.
Apply on our Graduate College site