Warm-n-Dry team seeks to improve the food-delivery experience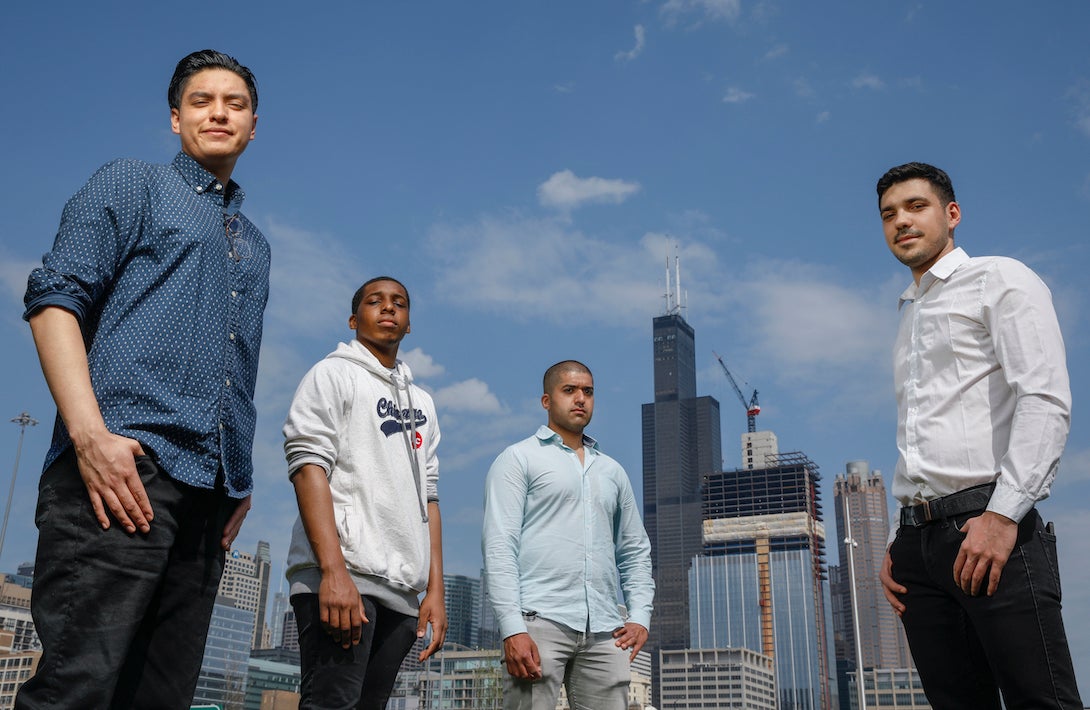 One too many cold, soggy meal deliveries was the inspiration for Afeef Akhtar, Shahien Fakhari, Justin Merchan, Dante Pulley, and Shayan Roshan's senior design project, Warm-n-Dry. With food-delivery revenue more than doubling during the COVID-19 pandemic, according to MarketWatch, a better delivery bag was a timely project choice. The five ECE students surveyed delivery drivers in Chicago and found a desire for such a bag—to increase food quality and to improve their tips and service ratings.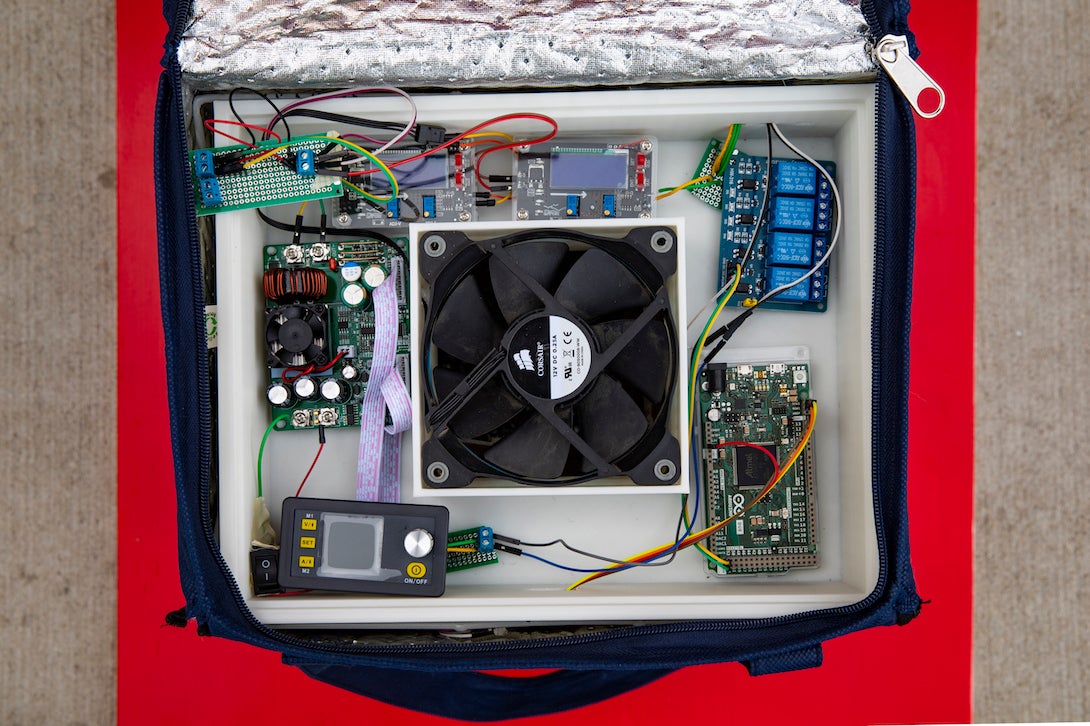 The Warm-n-Dry allows delivery drivers to monitor the temperature and humidity inside the bag and to set controls via an external LCD display. Heating pads automatically turn on and off as needed to maintain the desired temperature, and a fan and vents passively regulate humidity to desired levels.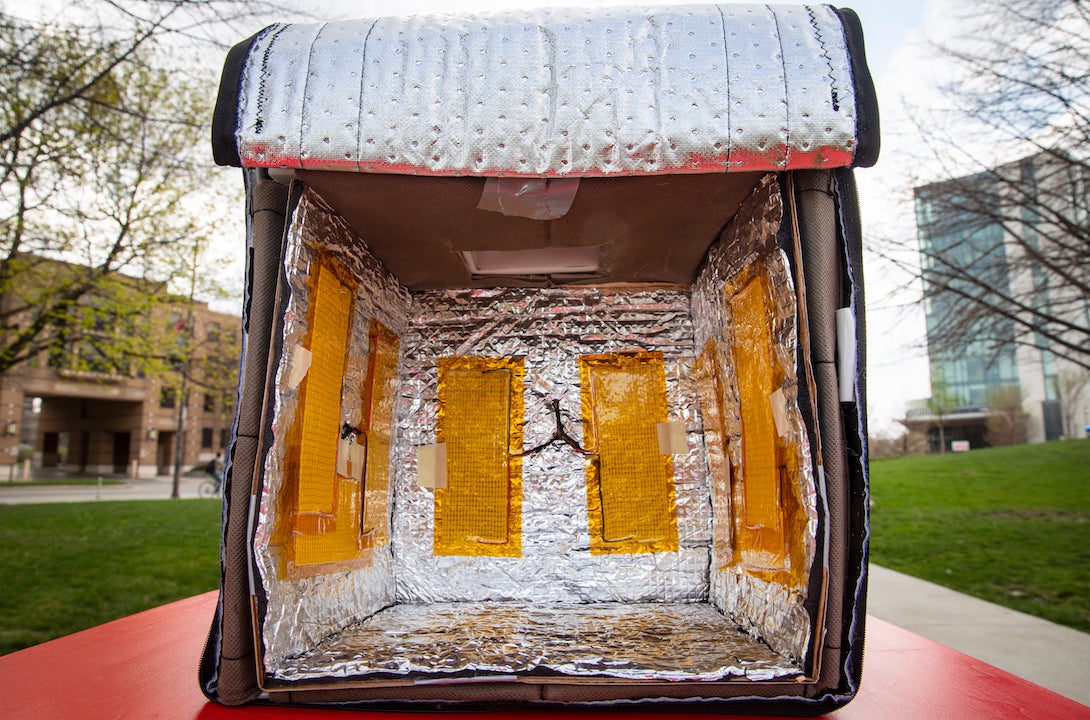 The team assembled the unit, built on the foundation of a 3-D printed box inside a zippered hot bag, for just over $200. It's powered by a 15-volt battery, voltage and current regulators, a fan, heating pads, and an Arduino microcontroller. To learn more about this project, visit the team's page on the Engineering Expo website.
Modified on April 13, 2021