Next-generation wireless communication expert joins faculty
Next-generation wireless communication expert joins faculty Heading link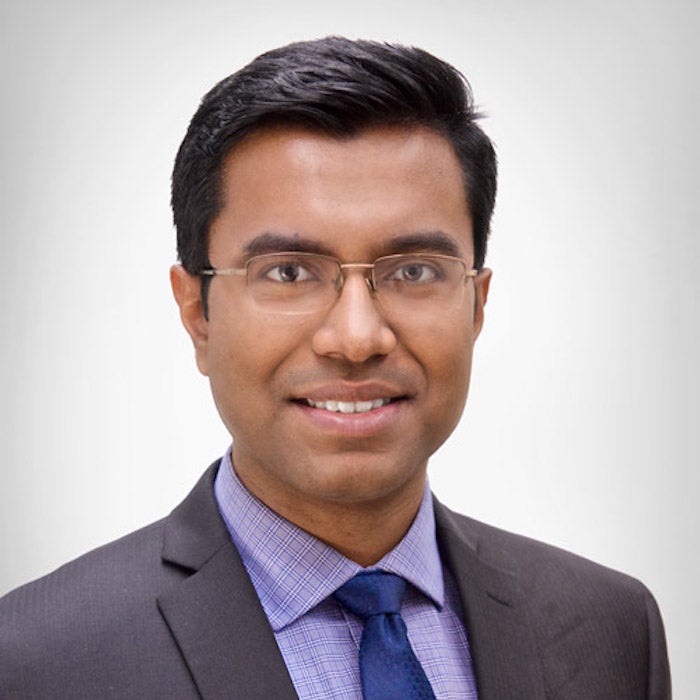 Aritra Banerjee joined the electrical and computer engineering department this fall as an assistant professor. His research focuses on the design of analog, radio frequency, millimeter wave, and terahertz integrated circuits and systems.
These circuits play a crucial role in enabling technologies such as next-generation (6G and beyond) wireless communication, integrated radars, millimeter wave imaging, and new computation models such as quantum computing.
Banerjee brings a decade of industry experience with him to UIC. He started his career at Texas Instruments in the Kilby Labs research center and most recently, has been working as the founder and CEO of his startup company, Arionic.
Banerjee felt it was important to gain experience in industry before joining academia, especially in a field such as electrical and computer engineering.
"I think that there is a good match for me here," Banerjee said. "The department is very strong, and with my background and expertise, I feel that I can complement the existing areas of focus. I look forward to collaborating with other faculty members."
Banerjee earned his master's and doctoral degrees from Georgia Institute of Technology and completed his bachelor's degree from Jadavpur University in India. He is a member of the technical program committee of IEEE Custom Integrated Circuits Conference. He served as the co-chair of their wireless subcommittee in 2023 and is serving as the chair of the subcommittee in 2024.
Banerjee is looking for graduate students to join his research group.
This semester, Banerjee is teaching ECE 522, Advanced Microwave Theory.
Modified on August 28, 2023