Meet Assistant Professor Mohammad B. Shadmand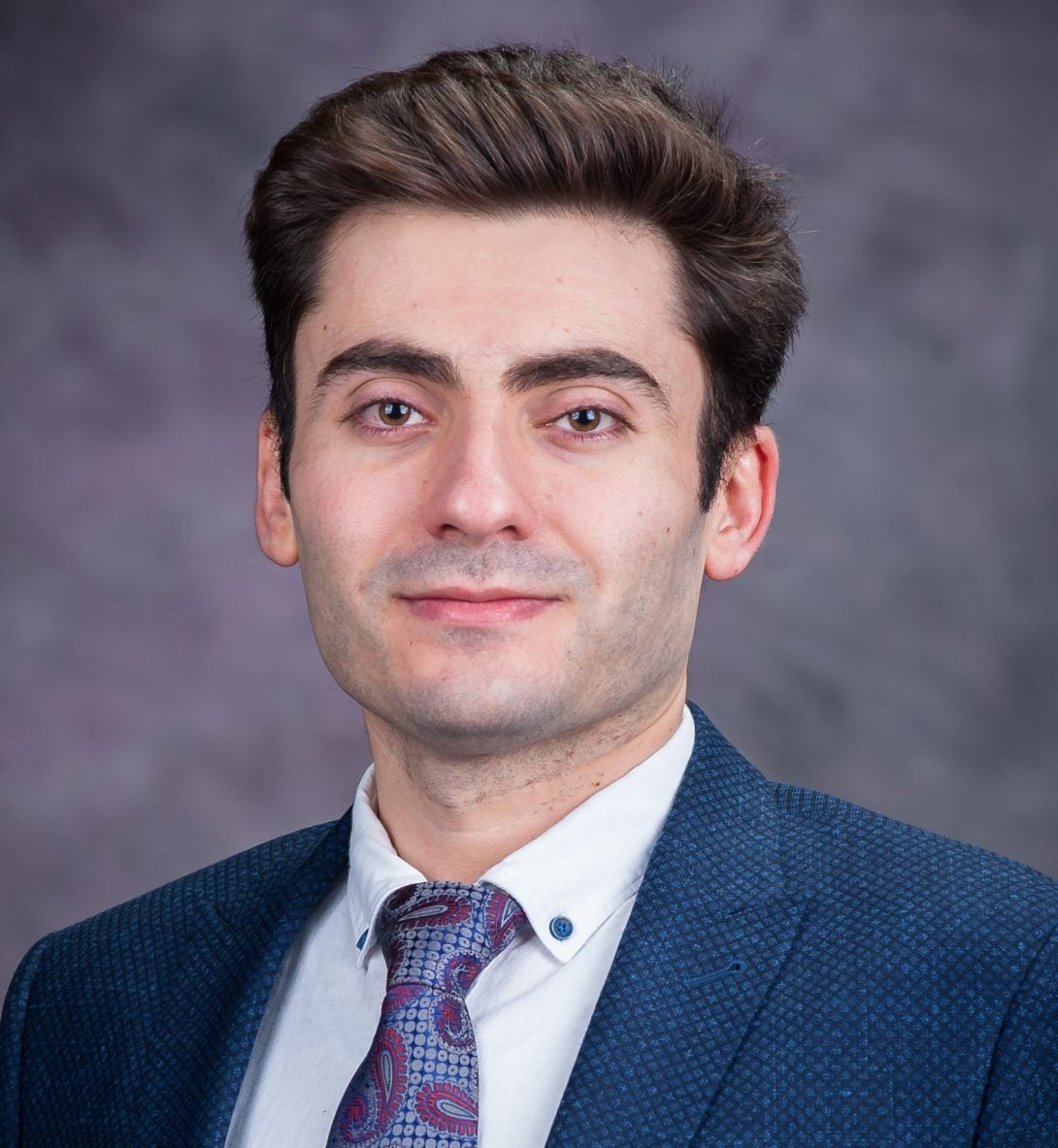 Mohammad B. Shadmand joined the electrical and computer engineering department at UIC this fall as an assistant professor.
Shadmand has spent his career engaged in relatively broad research, but a common goal is to develop the next generation of self-learning power electronics solutions to enhance power grid resiliency, cybersecurity, and situational awareness. He says the interdisciplinary nature of his research focus encourages collaborative work.
Prior to UIC, Shadmand was an assistant professor of ECE at Kansas State University from 2017 to 2020, where he also served as co-director of the Power Electronics and Autonomous Systems (PEAS) Research Laboratory. From 2016 to 2017, he worked as a research engineer in renewable energy and advanced power electronics research laboratory at Texas A&M University, which is where he earned his PhD in electrical engineering in 2015.
"The synergy between my research focus and that of other ECE faculty's research areas at UIC was my main motivation for joining UIC. The existing infrastructure here will help me to achieve my research program vision," Shadmand said. "So far, I have experienced a unique collaborative academic environment with other world-class ECE faculty that has resulted in multiple collaborative research proposals."
Since his arrival at UIC, Shadmand has been awarded a grant from the National Science Foundation, Collaborative Research: Data-Driven Situational Awareness for Resilient Operation of Distribution Networks with Inverter-based distributed energy resources. He is the principal investigator on the project.
He plans to consolidate his knowledge and expertise on power electronics, energy systems, and control systems under a unified research theme, continuing his in the area of cyber-physical security and situational awareness of power distribution system via smart inverters.
"Recent investments in power grid infrastructure are moving the traditional power grid toward the adoption of smarter devices. These devices can significantly enhance the flexibility, observability, and controllability of the power grid, which consequently helps in transferring the existing power infrastructure to the next generation with advanced ancillary services for the grid," Shadmand said.
He cautioned that this type of grid could be subject to cyberattacks or physical attacks, since these devices share a communication medium. This warrants a self-learning, attack-resilient power grid and connected smart devices, which are able to effectively detect and protect themselves from cyber-physical attacks.
Shadmand's research program vision in this area integrates development of reliable and self-healing power electronics at the grid edge, high-fidelity model development of power grid, hierarchical-based grid fractioning, deep learning methods, cybersecurity analytics at system level, continuous monitoring of smart devices' cyber and physical data for in-depth intrusion detection, and multi-agent distributed networked proactive control strategy to enhance the smart grid security and resiliency.
He has published more than 85 journal and conference papers, and his research grants and industrial projects are backed by more than $9 million in funding from sources such as the U.S. Department of Energy, the National Science Foundation, and Qatar National Research Funds.