Evelyn Reyes retires after 23-year career in the College of Engineering
Evelyn Reyes retires after 23-year career in the College of Engineering Heading link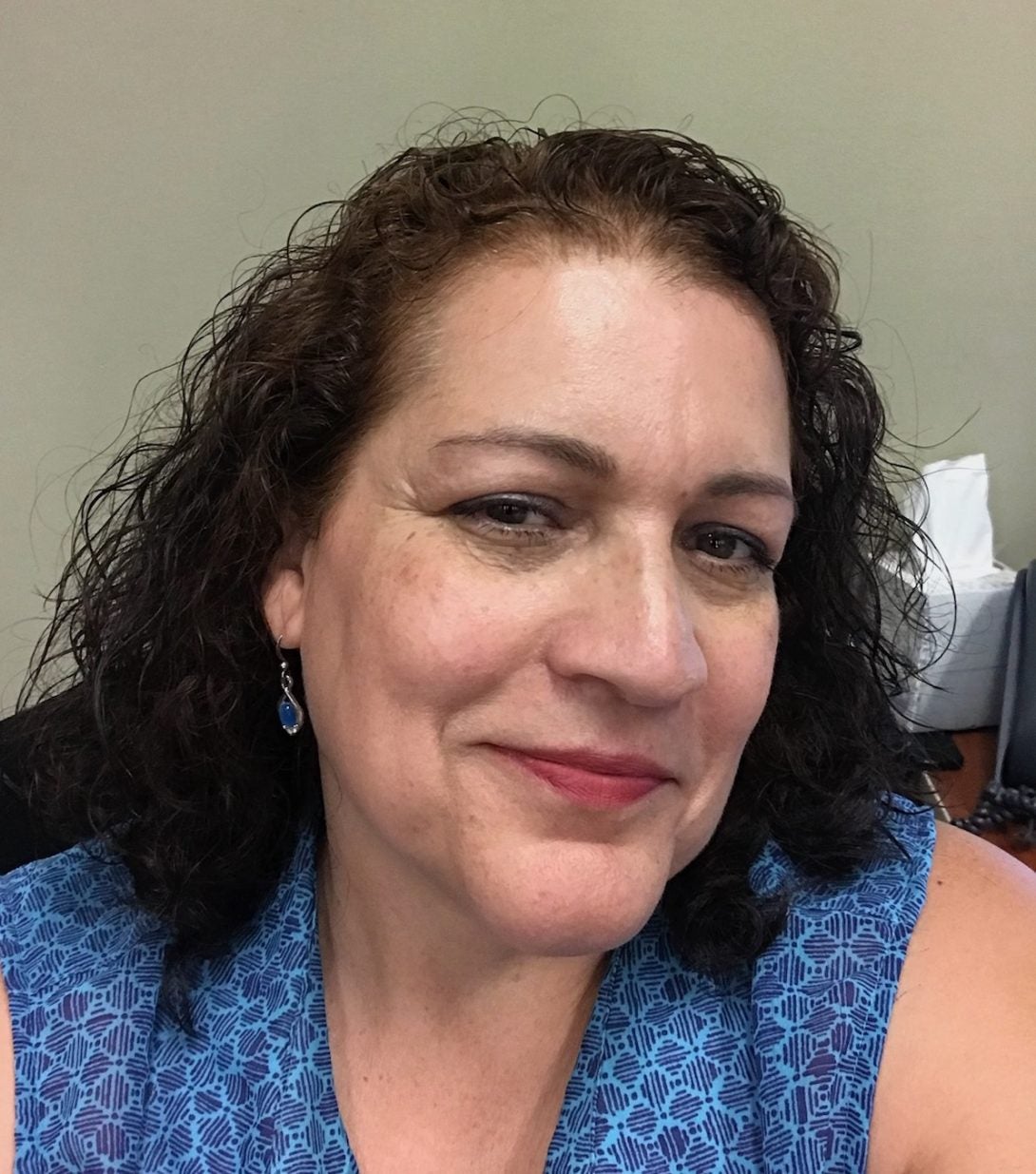 At the end of the fall semester, staff member Evelyn Reyes retired after 23 years at UIC.
Her career in the College of Engineering was focused on customer service. Her first job at UIC was as assistant to Selçuk Güçeri, then head of the mechanical engineering department. She then joined the electrical and computer engineering (ECE) department fifteen years ago as the main office coordinator.
"Ev has always been a welcoming and warm face to the department," said Renata A. Revelo, a clinical associate professor. "As the person whom students often saw first, she provided students assistance with a work ethic that was centered on care."
One of her favorite parts of the job was the students. Whether it was problem-solving for a student, navigating visa and cultural hurdles for international students, or simply learning about the backgrounds and cultures of those she came in contact with, Reyes appreciated the humanity she encountered.
"A lot of students have a hard time, whether it's fear for themselves or their family, or that they couldn't get money for food," Reyes said. "The University has done a lot to help students, and I'm proud of that. I also appreciate the diversity of the school."
She recalled the comedy of lugging carts of soda and food and posters to events around campus in all sorts of weather, clinging dearly to the items that were prone to going airborne in a gust of wind. Despite the struggle, she loved working events and the sense of accomplishment it gave her as a self-described task-oriented person.
Interestingly, while her employment at UIC dates back to 1998, her roots go back to her childhood. She grew up in the area on 14th Street, and her father, who was a housing specialist, assisted with the development of UIC's current campus. When UIC moved from Navy Pier to its current location in 1965, many homeowners were displaced by the construction, and her father helped those who lived in the area find new homes. He also helped many of those people get hired as laborers to build the new campus.
"When I was a child my brother and I were running around, dust-soaked, on this very campus," she said. "When the Engineering Innovation Building went up a couple years ago, I thought, wow, dad helped see this thing start, and I'm watching it continue—it's a connection, a continuation of this campus."
While she will miss UIC, Reyes looks forward to time with her children and grandchildren, and volunteering at her church, especially with the youth ministry. She also plans to master the guitar. Travel is also on the agenda, with visits to see family in multiple states, and perhaps a trip with her grandchildren to Mount Rushmore and Crazy Horse monuments.
She will definitely be missed, according to many colleagues and faculty members.
"She is such a genuine, kind-hearted person who cares deeply about our students and helping them out in every way she can," said Natasha Devroye, a professor and the director of undergraduate studies for ECE. "It has been a true pleasure having her in the department."
Modified on January 11, 2022