ECE welcomes Visiting Assistant Professor Ryan M. Corey
ECE welcomes Visiting Assistant Professor Ryan M. Corey Heading link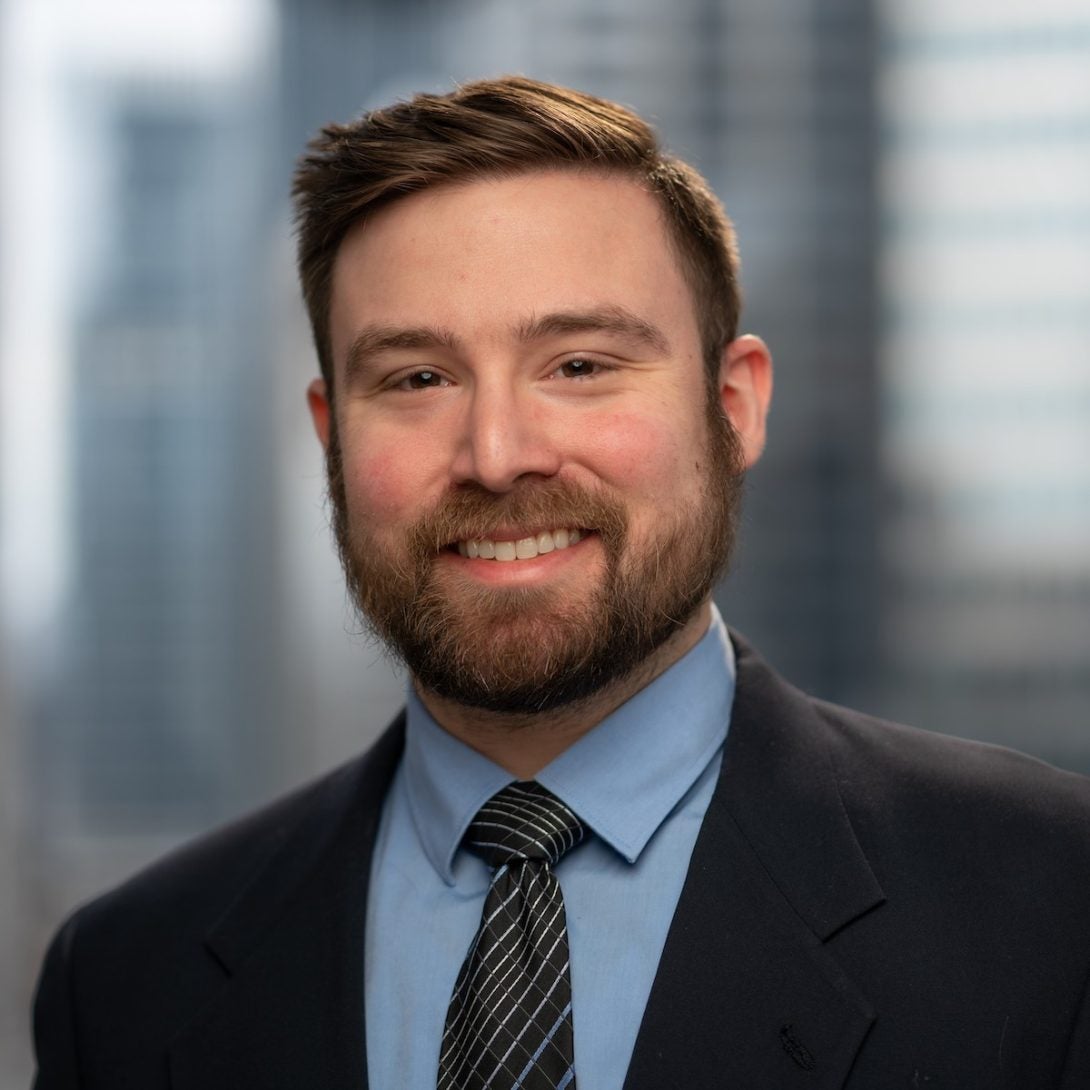 Ryan M. Corey joined the electrical and computer engineering department as a visiting assistant professor January 16. Corey is the first dual appointed faculty member between UIC and the Discovery Partners Institute (DPI), where he serves as a visiting research scientist.
DPI, part of the University of Illinois System, aims to drive equitable economic development in Chicagoand Illinois, broaden participation in STEM, support applied research and development, and build new businesses.
Corey is part of DPI's Applied Research and Development division, which brings together scientists from DPI's internal research team, the University of Illinois campuses, and other partner universities to tackle research problems that can have an immediate impact on communities and businesses in the state. The team also works with industrial partners to identify opportunities for collaborative research and technology translation.
One of Corey's research interests is hearing assistive technology. Corey, who has had hearing loss his whole life, said his research is driven by his personal experience–and frustration—with hearing assistive technology.
Hearing aids are very small, with the microphones and processing components located in a tiny earpiece that sits in or behind the ear. They amplify all sounds, including background noise that can make it difficult to follow a conversation. Corey's research aims to make hearing aids work better in noisy places like restaurants. To do that, he wants to make them more powerful than a typical human ear.
"The hearing aid is getting the same information the ears are getting, but a recording device is like a telescope lens; in order to magnify and look far away, it has to be physically big," Corey said. "To make a hearing aid much bigger isn't really practical."
Instead, he hopes to utilize the hundreds of microphones that surround us: in our phones, computers, smart speakers, and wearables. This network of devices could be used to pick up individual sounds in a noisy room, allowing a user to selectively turn up or turn down what they want to hear. Arrays of microphones can be used to focus on sound from a distance; this technology is called beamforming, and is already used in smart speakers, laptops, and conference rooms. Corey is studying signal processing strategies to combine information from these disparate IoT devices without compromising privacy or security.
Beyond assistive technologies such as hearing aids, this technology could be used to enhance hearing for everyone. For example, an augmented reality headset could use signal processing techniques to analyze and remix sounds in the environment, providing superhuman hearing. This research could also improve the performance of recording systems, conferencing, and speech recognition technology.
"Human sensory augmentation is a fascinating research area because it lies at the intersection of artificial intelligence and human intelligence," Corey said. "We need to design processing systems that complement, rather than merely imitate, human senses."
Corey will split his time between UIC and DPI and will begin teaching classes this fall.
"I love Chicago and really wanted to stay here, so I was very excited when this new type of position came through," Corey said.
Corey was born and raised in the Chicago area, received his bachelor's degree in electrical engineering at Princeton University, and received his master's and PhD degrees in electrical and computer engineering from the University of Illinois Urbana-Champaign. While there, he helped to establish and lead the Augmented Listening Laboratory, where interdisciplinary teams of students performed application-driven research and development projects related to audio and hearing technology. He also held the NSF graduate research fellowship.
From 2019 to 2022 he held the Intelligence Community Postdoctoral Research Fellowship. There, Corey received the inaugural ORISE Future of Science Postdoctoral Award.
His most prominent research contribution to date is a study on the acoustic effects of face masks, which was widely cited in both the scholarly literature and the media.
Modified on January 31, 2023