Dieff Vital joins ECE department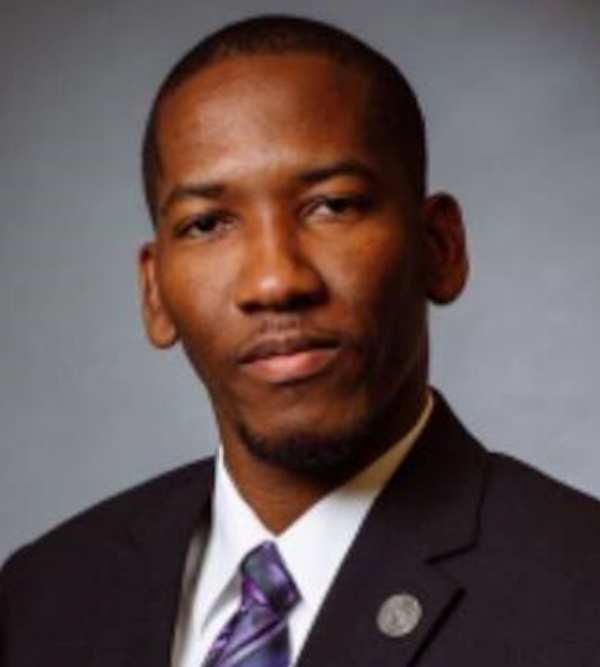 Dieff Vital will join UIC's electrical and computer engineering department this fall as a faculty postdoctoral associate through the university's Bridge to the Faculty program.
Vital's interests involve integrating radiofrequency (RF) modules into textiles, wireless power transfer, and power harvesting for wearable technology.
Vital grew up in the small village of Torbeck, Haiti, and began his undergraduate studies there. After a 7.0 magnitude earthquake devastated his country in 2010, ravaging his school and killing his brother, Vital took a year off school due to the financial burden of the tragedy. Two years later, he moved to the United States and started his studies anew.
He received his associate degree from Miami Dade College-Wolfson and then was awarded a full scholarship to Florida Polytechnic University, where he completed his bachelor's degree in mechanical and industrial engineering.
"I always wanted to be a medical doctor but realized blood freaks me out," he said. "How can you become a surgeon? It was mission impossible. So, I decided to focus on engineering."
Vital went on to earn his PhD from Florida International University. There, he worked in the Computing RF Communications, Millimeter-Waves, and Terahertz lab, where he focused on technological solutions for the healthcare community, including smart bandages that allow patients to self-monitor their wounds.
"I wanted to help the underserved community gain access to healthcare and make their life easier," he said. "That's what research is about."
Vital hopes to collaborate with colleagues in his department and across the medical campus. He is happy to be at UIC and wants to encourage more students from underrepresented backgrounds to consider college in general and STEM fields in particular.
"Representation matters," he said, adding that students are more likely to be comfortable in the classroom if they see other people who look like them. "In Haiti we were raised with the idea you could do whatever you want, and there was an emphasis on education. Once you are educated you can go anywhere and do anything."
"I want a better America and a better world," he added. "The young kids in high school, middle school, and elementary—they have time to make the world better, to find better solutions."
Vital will focus on research during the fall semester and will begin teaching in spring 2022.