Bindu Mukundappa awarded $10,000 ComEd scholarship
Bindu Mukundappa awarded $10,000 ComEd scholarship Heading link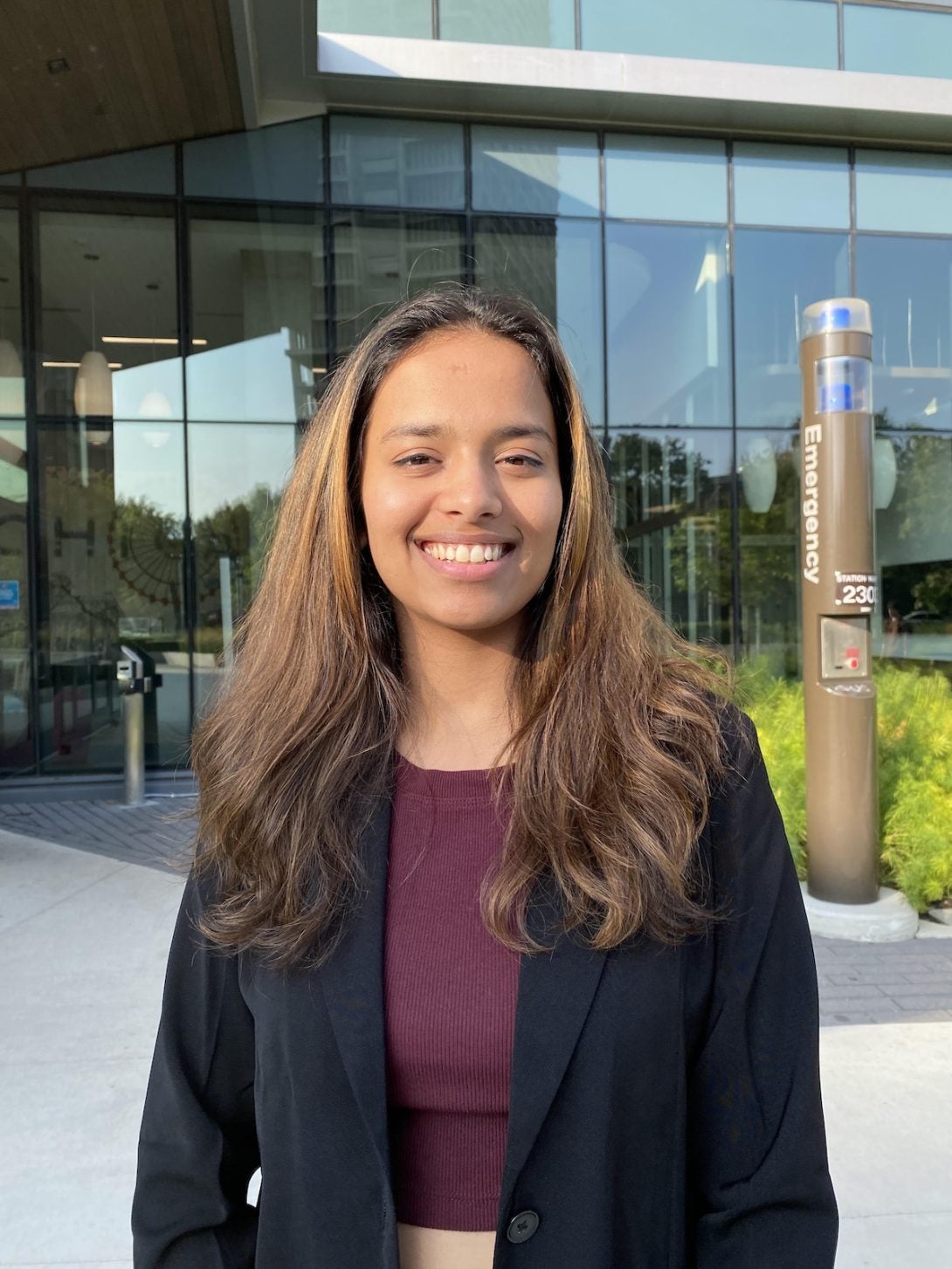 Bindu Mukundappa, a junior majoring in electrical engineering, was awarded a $10,000 scholarship from ComEd this spring through the company's Future of Energy Scholarship program.
The scholarship is designed to be used toward college tuition and expenses and is awarded in amounts ranging from $2,500 to $10,000. The award includes the opportunity to participate in an internship with ComEd or their parent company, Exelon.
Mukundappa heard about the scholarship from a friend, who urged her to apply. The application process included writing a personal statement, essay, and obtaining two recommendation letters. The scholarship also requires a minimum 3.0 GPA.
Mukundappa, an international student, chose UIC because of its reputation as a good school for electrical engineering. Her brother also studied here and recommended it.
"I like the diversity at UIC, and it has good courses for my major," Mukundappa said.
She participated in the Guaranteed Paid Internship Program during her freshman year under Distinguished Professor Emeritus Michael Stroscio. She also works as a grader for an engineering course, MATH 220, Introduction to Differential Equations, and as a front desk and membership attendant at the Student Recreation Center. Mukundappa volunteers with UIC's United Support Network, as their director of marketing.
Mukundappa is not sure what she'll be working on this summer during her internship with Exelon, but looks forward to gaining some valuable work experience.
Modified on April 10, 2023