Undergraduate Admitted Students
Welcome to the undergraduate program in electrical and computer engineering at UIC!
By the time you complete your UIC Engineering education, you will look at the technology in every room you enter in a whole different way. You will understand the theory and practice of how it all works. And you will be on your way to a career dedicated to taking the electrical and computer technology we have and making it better—or inventing something completely new.
For now, we are thrilled to welcome you as a new student. You are about to become part of an enthusiastic and close-knit community of faculty, administrators, and fellow students who are committed to your success. We are constantly impressed by how far our students come once they arrive here, and we are excited to see where UIC will take you.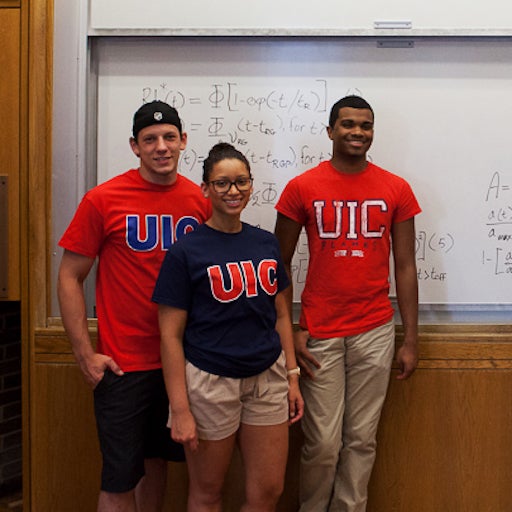 Visit UIC's page for newly admitted students
UIC has a dedicated page for new undergraduate students. Start here to get all the information you will need as you start your education at UIC.
Go to the admitted students page
testimonial quote
I chose UIC College of Engineering because I felt really welcomed when I visited UIC. Also, my sister attended UIC for electrical engineering, and seeing her succeed made me believe that this is the right place for me.

Electrical Engineering, BS '21

|