Photo contest, game night make the end of the semester fun
Photo contest, game night make the end of the semester fun Heading link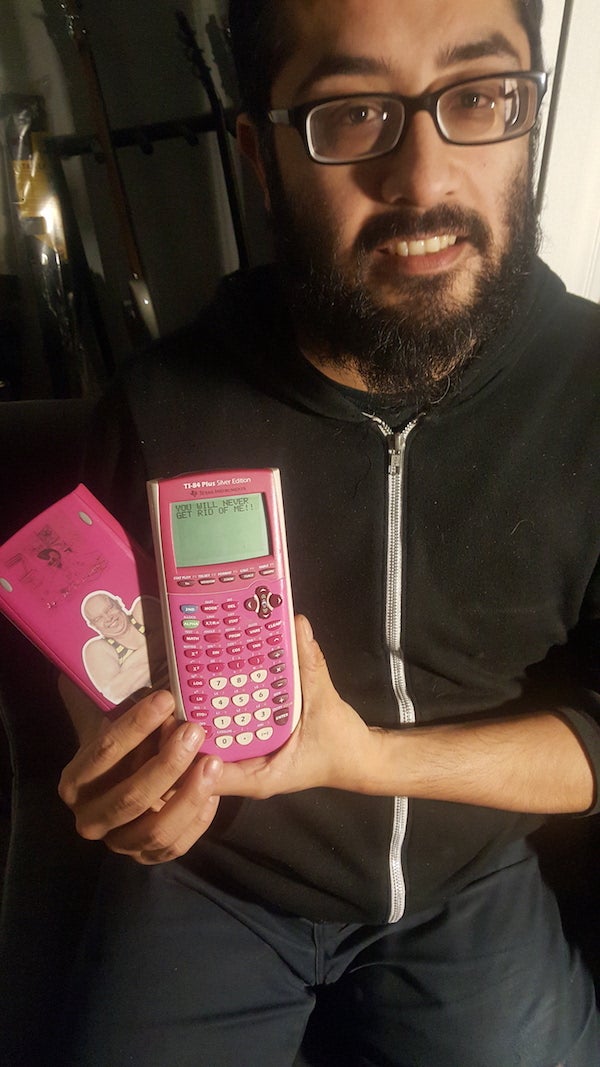 As finals neared, ECE senior Tatiana Carbajal noticed that many of the students she had helped in her role as a teaching assistant in Engineering 100 had not formed study groups, something she always had found crucial in her studies.
She decided she needed to find something to bring ECE students at UIC together.
"We needed to spark a sense of community," Carbajal said. "Engineering is difficult, and I can't imagine getting through it without the support of classmates."
She and two other members of the department's student advisory board, Timothy Bargo and Faraha Saadat, quickly organized a photo contest and a game night during the week before final exams. Thanks to a donation from the department, prizes for winners included ECE gear, Flames Fare, and an electronic design tool kit.
The photo contest drew more than 20 submissions. The premise was simple: send in a photo of yourself with your favorite gadget or piece of technology, and a caption.
Top prize went to Jesus Ortiz, who penned a heartfelt ode to his calculator of 13 years, which he said has "outlasted three laptops and two desktops, and is probably the only device that hasn't been replaced by a smartphone in some way."
He joked that the pink calculator was chosen out of frugality—it was on sale, the color likely being the reason.
Other submissions included robotic-arm prototypes created for the Engineering Design Team, a hand-built computer, a retrofitted radio-control car, and soldering tools. And, of course, many submissions highlighted beloved laptop computers, which allowed students to continue their work and connect to the outside world.
Connection is key, according to Carbajal. She is active in myriad student organizations, including the Society of Hispanic Professional Engineers and the Latin American Recruitment and Educational Services Program. She believes these opportunities were key to landing the many internships she's had.
"A lot of students don't know each other very well, especially peers who are not in their grade," Carbajal said. "In the future, in industry—it's easier to find jobs through your network."
The game night was a way for students to connect, and 40 participants, including Visiting Clinical Assistant Professor Matt Alonso, joined for an evening of Among Us, a multiplayer online game whose setting is an alien spaceship. Originally slated to last an hour, the play continued for more than three hours.
Until in-person activities can resume, events like the ECE game night and photo contest can bring together students and restore a sense of belonging.
"The community is what I love the most about UIC," Carbajal said.
Modified on February 01, 2021