Meet Assistant Professor Debjit Pal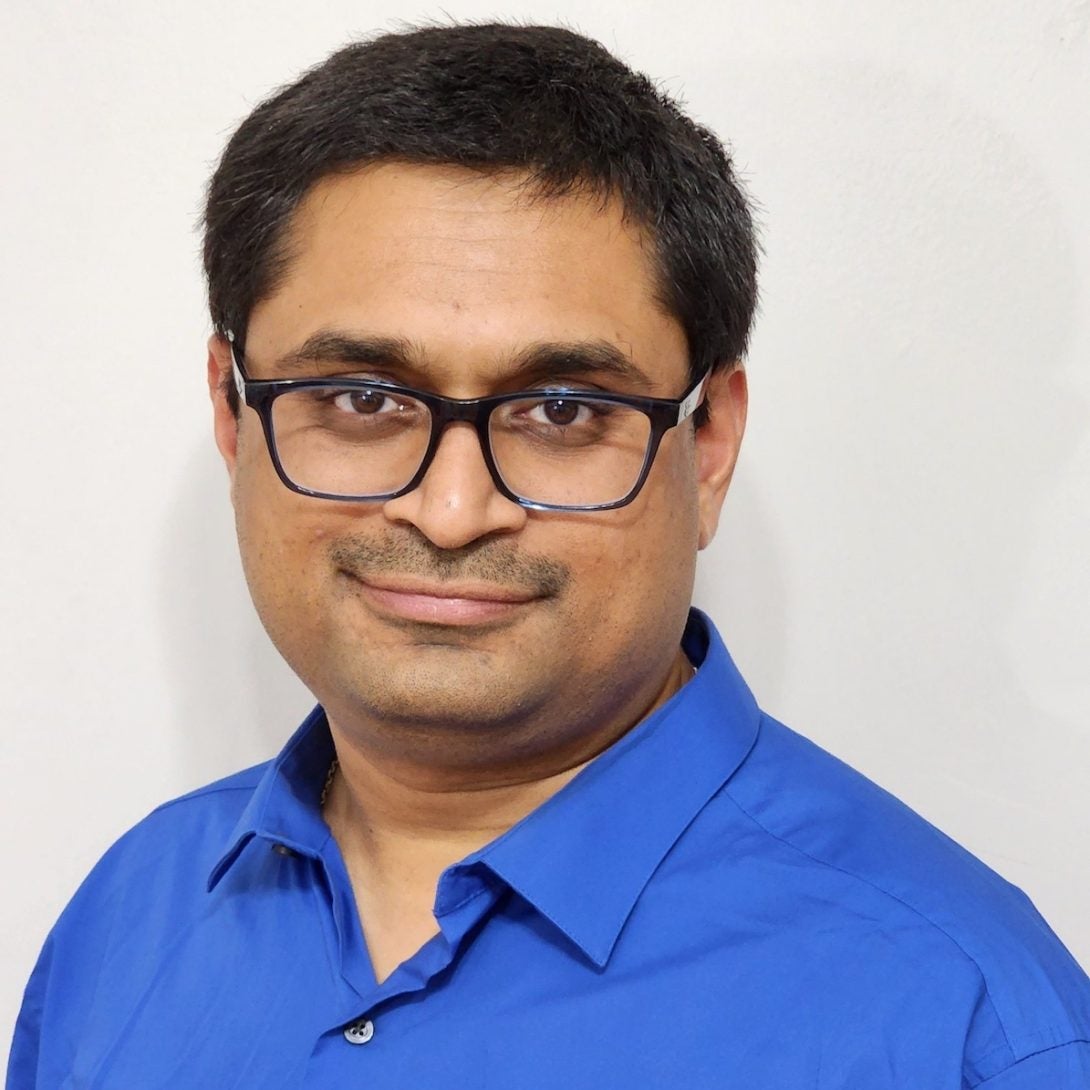 Debjit Pal joins the department of electrical and computer engineering this fall as an assistant professor. Pal's research focuses on design automation and developing new hardware to support the fast, intensive, and energy-efficient computation needs of emerging applications.
"Traditional, general-purpose hardware such as microprocessors are unable to cope with the computing needs of emerging artificial intelligence-based and machine learning- based applications," Pal said. "We need to design new specialized hardware targeting specific application domains that can support such computational needs."
Pal is the lead developer of multiple design automation tools for specialized hardware. Sometimes, hardware does not perform as expected and needs to be validated. One tool he developed offers more techniques than the standard System-on-Chip (SoC) method, which  incorporates a central processing unit, input and output ports, and internal memory, among other things, onto a single chip.
GoldMine, another of his popular open-source tools, is the first product of its kind that helps understand and summarize the functional behavior of hardware. The tool allows developers to see different design characteristics as a graph. Inspired by the simple principle of Pal's GoldMine, multiple academic research groups have developed similar tools that help to understand security holes in hardware design, and in turn, enhance hardware security.
Pal hopes to explore multiple avenues in his research to rapidly develop functional and performant hardware for emerging applications and has a holistic view of how hardware interacts with software and other elements of the computer system. He is building collaborations with renowned academic researchers nationwide to bring cutting-edge research experience to undergraduate and graduate students. He is also looking to partner with large companies that can help him demonstrate prototypes in realistic and industrial setups and offer internships for ECE students.
"I want to present both sides of the coin, the academic and industry side of this," Pal said.
He will be teaching ECE 465, Digital Systems Design, in the Fall 2022 semester.
Pal received his bachelor's degree from Jadavpur University, his master's degree from IIT Kharagpur, and his PhD from the University of Illinois Urbana-Champaign. He was a postdoctoral researcher at Cornell University prior to joining UIC.
He is excited to return to Chicago, a city he is familiar with for over a decade, and especially to Lake Michigan. Most importantly, he is happy to join UIC, and values the school's mission to make education accessible to all.
"Education should be for the masses. I want to contribute to this vision as much as I can," Pal said.