Get to know Raehan Ahmed Syed, ECE MS 2020 student
Get to know Raehan Ahmed Syed, ECE MS 2020 student Heading link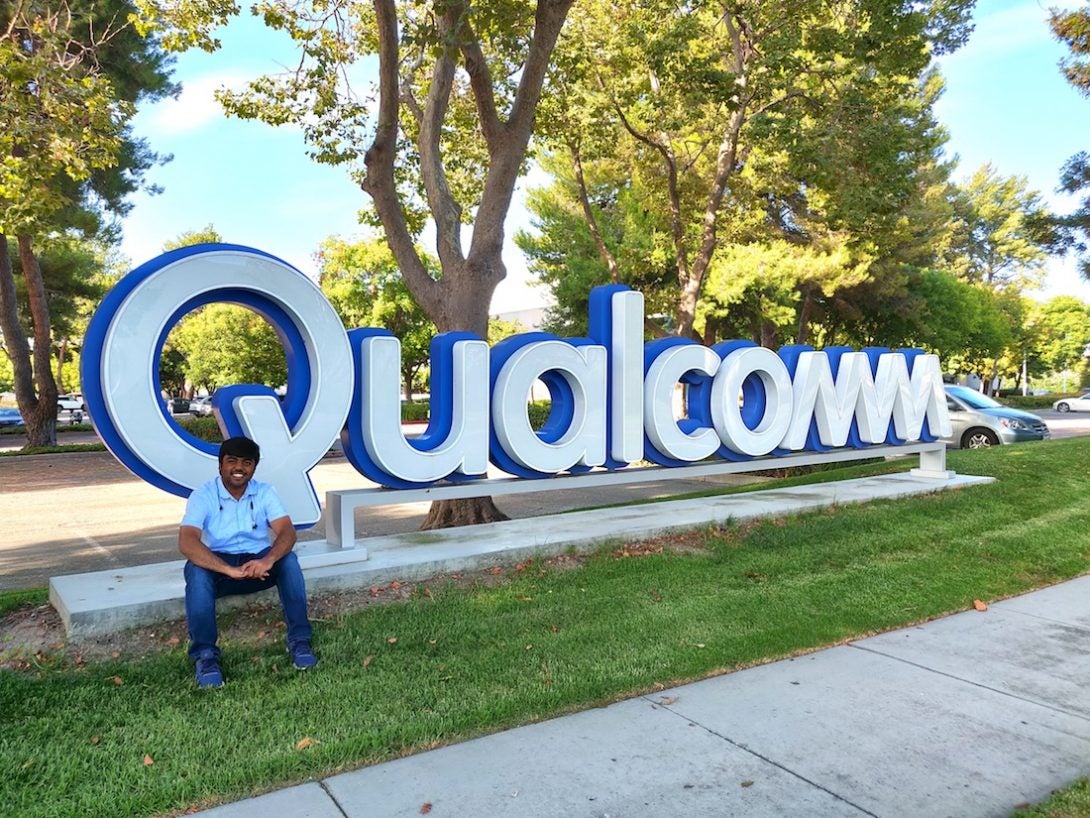 Raehan Ahmed Syed graduates this spring with his master's degree in ECE and is weighing his options for what comes next. One thing is certain: he will pursue a job in the field of signal processing.
Syed originally contemplated staying in school to obtain his PhD—something he says "was always in the back of his head," but his first-ever internship when he worked in applied research changed his mind.
Syed interned for Qualcomm Incorporated, a major semiconductor and telecommunications equipment company, in their San Jose, California office. He worked as part of a sensors group on their systems team. Syed was tasked with implementing sensors into everyday things. The project was open ended, and the end goal was left up to the interns. Though he can't detail the exact nature of what he worked on, it involved a chair using sensors and Arduinos.
"No one knew what was going to happen. They gave me the idea and said try and see if it can be built, visualized," Syed said. "I think now they are working on developing a proof of concept."
Syed said in a serendipitous turn of events, his interview that led to the internship with Qualcomm was after he took a Digital Signal Processing II (ECE 417) class, taught by Ennis Cetin.
"The whole interview was what he taught me in class the previous day: wavelets," Syed said.
Cetin, who advised Syed on some course projects, praised him as "a very good student and a good team member."
Syed said he enjoyed his internship at Qualcomm, which included housing, travel, and participation in a company-wide Hackathon for interns at their headquarters in San Diego. He also learned to surf during his internship.
"It was the first time I realized that although I have the knowledge I have gained from professors, I have that knack of knowing when to apply it and how to apply it. I knew statistics, mean variance, and noise. But this was the application of that learning, putting it all together," Syed said.
Syed received his bachelor's degree in electrical engineering in India and chose UIC based on a number of factors: the coursework UIC offered in ECE, the city itself, and the proximity to extended family in the Midwest. He enjoys going out downtown and all the various cuisine choices available in the city.
"Given an option, I'd stay here for the rest of my life," Syed said. "But I am keeping my options open and will go wherever I find a position that is best suited for me."
To learn more about the MS program in electrical and computer engineering, visit the ECE website.